CHAIN Biotech appoints Dr Andrew Morgan as Chief Scientific Adviser
Andrew has had a distinguished career at Danisco/DuPont, acting as Chief Scientific Officer (2008–2011) for Danisco and Chief Scientist for DuPont Nutrition & Health (2011–2019).  He was appointed a DuPont Fellow in 2016 and played a key role in helping build DuPont's microbiome platform.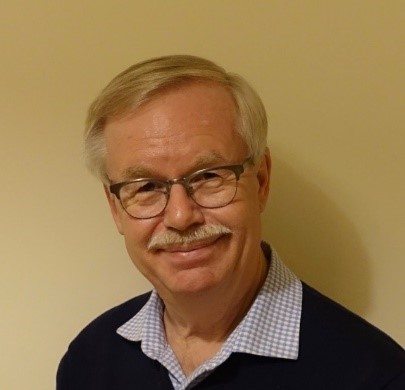 Having retired from DuPont at the end of 2019, Andrew now chairs the UK's KTN Microbiome Special Interest Group, which aims to raise the visibility and impact of the UK's world leading microbiome science.
Andrew has a first-class honours degree in Biochemistry and a Doctorate in Microbial Biochemistry & Genetics from the University of Sussex.
"I am delighted that Andrew has joined the team. He brings 40 years' experience in biosciences innovation in major global science-based companies spanning nutrition, health and agri-food. CHAIN's microbiome platform technology has broad clinical applicability and we look forward to working with Andrew to develop new therapeutic opportunities and build new strategic partnerships with biotech and pharma. Andrew's experience in microbial sciences should prove invaluable'' said Dr Edward Green, Chief Executive, CHAIN Biotechnology Ltd.
"I am extremely pleased to be joining CHAIN Biotech as chief scientific adviser. CHAIN has a unique and impressive technology platform for the development of live medicinal products that combines leading capabilities in Clostridia engineering biology with microbiome science. I believe this has the potential to be a breakthrough technology platform enabling a wide range of microbiome therapeutic applications'' said Dr Andrew Morgan.
About CHAIN Biotechnology

CHAIN is a UK microbiome therapeutics company founded by biotech entrepreneur Dr Edward Green. The team is based at MediCity, Nottingham with a head office in Marlow, Bucks.
CHAIN has built a proprietary and highly differentiated drug development platform (CADD™) based on a single, but highly effective, Clostridium strain. This platform enables targeted, safe and controllable drug delivery to the colon. CHAIN's live biotherapeutic products also offer significant advantages including ease of manufacture, low cost of goods and stability of the drug product. 
CHAIN's unique genetic engineering capability is used to add therapeutic functionality and the platform supports a pipeline of therapeutic candidates addressing multiple diseases associated with the human gut microbiome. These include inflammatory bowel disease but more recently the company has expanded its work to include vaccines and cancer therapies.