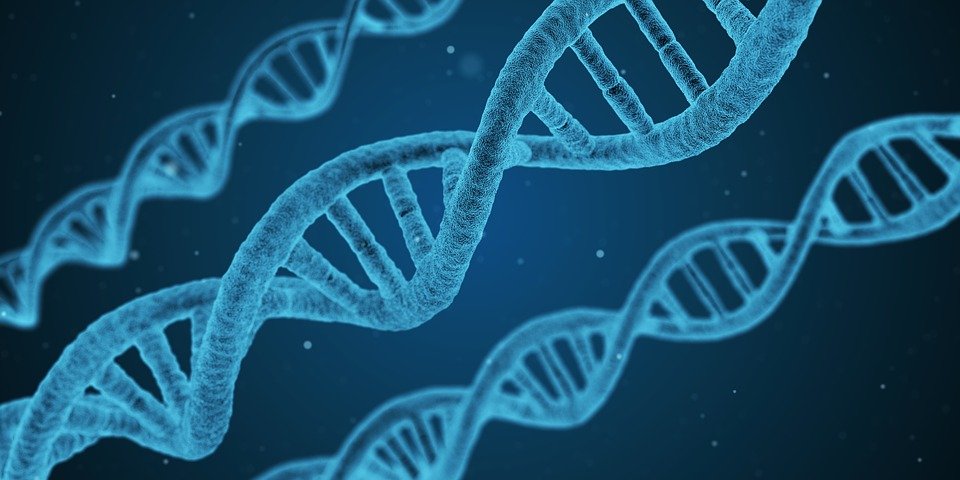 CHAIN features in new BIA Life Sciences report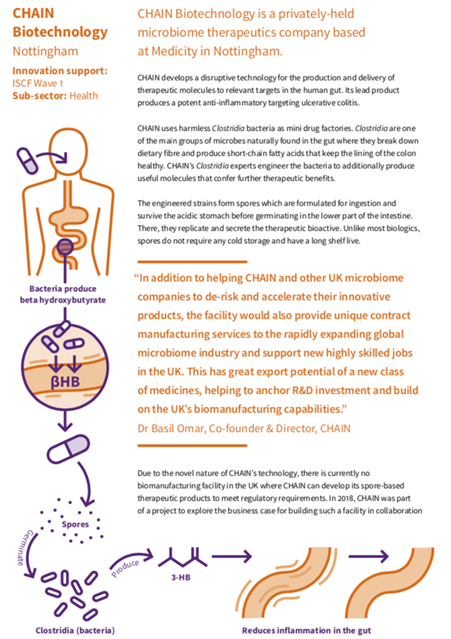 CHAIN's drug delivery platform and lead product, β-hydroxybutyrate, is highlighted in a new report 'Catalysing Investment and Growth', released by the BioIndustry Association this week. Our microbiome therapeutics are based on spores of Clostridium bacterial species. We have successfully demonstrated scale-up of bacterial spore production with our partners at Porton Biopharma Ltd as part of the Industrial Strategy Challenge Fund, through a grant awarded by Innovate UK. The project also investigated the feasibility of developing a production facility with another UK company, Scitech Engineering Ltd.
The report explains how investment and growth is driven by the UK life sciences sector and emphasises the need for further public investment in the sector. The report aims to inform the Government, UK Research and Innovation (UKRI), and other policymakers as they prepare for the upcoming Spending Review and develop an R&D roadmap to reach the target of raising R&D investment to 2.4% of GDP by 2027. The full report can be found here.