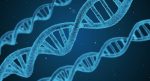 CHAIN Biotech closes seed round to accelerate development of its CADD therapeutic platform in immune-oncology
CHAIN have closed a financing round led by new investors, BGF and SynBioVen, alongside existing investor, UKI2S and strategic partner, Miyarisan Pharmaceutical.
Investment will enable CHAIN to develop its CADD therapeutic platform and demonstrate its unique potential for use as an immune therapy in oncology.
CHAIN will initially focus on immune therapies to treat Cervical, Oral and Pharyngeal cancers.
Nottingham, United Kingdom – 26 July 2023 – FOR IMMEDIATE RELEASE
CHAIN Biotechnology Limited ('CHAIN', or 'the Company'), has developed a unique proprietary, therapeutic approach based on engineering a probiotic strain of Clostridium to deliver oral vaccines and therapeutics. CHAIN's Clostridium Assisted Drug Development platform (CADD) technology is a live therapeutic that employs a triple mode of action, incorporating mucosal and systemic immune responses alongside microbiome enhancement, and is delivered via highly stable, robust endospores that allow targeted, controllable therapeutic action.
CHAIN's platform is already in development to deliver prophylactic vaccines and this funding round will enable CHAIN to focus on using its unique platform as a treatment for major solid tumour cancers.
The round was led by new investors, Business Growth Fund (BGF), one of the largest and most experienced investors in the UK and Ireland, and venture capital investment group SynBioVen, who specialize in backing synthetic biology-based products, together with strategic investor and partner Miyarisan Pharmaceuticals and existing investor, UKI2S.
Matthew Duchars, CEO of CHAIN, said: "This funding is instrumental in enabling CHAIN to advance its platform in the field of immune-oncology. CHAIN's CADD system has huge potential to provide an effective and easy to administer therapy in this field. We are very excited to welcome our new investors BGF and SynBioVen who, together with Miyarisan and UKI2S, have enabled us to move forward with this exciting stage in CADD's development."
Tim Rea, head of early-stage investments at BGF, said: "CHAIN is a leading light in the field of microbiome medicine, offering a highly differentiated and patent-protected platform which enables safe and effective oral drug delivery for a range of conditions. We have been consistently impressed by the progress CHAIN has made to date and believe it is now in an ideal position to capitalise on the vast potential of its ground-breaking technology."
-ENDS-
For further information, please contact:
CHAIN Biotechnology
Matthew Duchars, Chief Executive Officer
Phone: +44 (0) 7494 260812
Email: matthew.duchars@chainbiotech.com
About CHAIN Biotechnology
CHAIN Biotechnology specializes in the delivery of proteins and peptides to the lower gut for immunotherapeutic and prophylactic purposes. Based at MediCity Nottingham, CHAIN develops oral vaccines and immuno-therapies targeting the lower gastrointestinal tract using a Clostridium based delivery system. Their Clostridium Assisted Drug Development platform (CADD) technology is based on a highly effective Clostridium bacterial strain that is used as a human probiotic. The strain is engineered to deliver carefully selected proteins or peptides targeting specific indications, whilst simultaneously secreting metabolites that play key roles in gut and immune system homeostasis. The engineered strains target the systemic and mucosal immune system, by producing the selected proteins and peptides in situ, while growing in the lower gastrointestinal tract.
The CADD platform supports oral drug delivery that is both targeted and controllable. In addition, our live biotherapeutics can be manufactured easily and cost-effectively and are highly stable with no cold chain logistics. The technology overcomes many of the challenges associated with drug delivery and vaccination.
For more information, please visit: https://www.chainbiotech.com
About BGF
BGF was set up in 2011 and has invested over £3bn in more than 500 companies, making it one of the most active growth capital investors in the UK and Ireland. Investing from a balance sheet of c. £2.5bn, BGF is a minority, non-controlling equity partner with a patient outlook on investments, based on shared long-term goals with the management teams it backs. BGF invests in growing businesses in the UK and Ireland through its network of 15 offices. BGF models have now been set up in Canada and Australia, with other countries evaluating the opportunity to replicate this.
For more information, please visit: www.bgf.co.uk
About SynBioVen
SynBioVen was formed in early 2022 to invest in and actively support early-stage, UK companies leveraging synthetic biology to build new platform and products. The team includes Professors Dick Kitney and Paul Freemont (the UK's forefathers of synthetic biology), Lord David Willetts (Chair of the UK Space Agency, former Minister for Universities and Science and creator of the Synthetic Biology Leadership) and Sir David Harding (Founder and CEO of research-based, quantitative investment firm, the Winton Group). SynBioVen works closely with SynbiCITE, UK's leading synthetic biology infrastructure hub located at Imperial White City.
For more information, please visit: https://www.synbioven.com
About UKI2S
UKI2S is a national seed investment fund that nurtures innovative businesses to leverage private investment and grow jobs, recycling profits from the realisation of our investments into the next generation of impactful UK companies. We invest in innovations emerging from the UK's publicly funded science and knowledge base. We specialise in engineering, biology, defence & security, fusion energy, to facilitate sustainable growth, enhance the health and security of society, improve productivity, and deliver economic gains emerging from UK's public funding portfolio. The fund is backed by UK Research and Innovation, Ministry of Defence, the Department of Science Innovation and Technology, the UK Atomic Energy Authority and other public bodies. It is independently managed by Future Planet Capital (Ventures) Ltd, the impact-led, global venture capital firm.
About Miyarisan Pharmaceutical
Miyarisan is a pharmaceutical company based in Japan, with a corporate office in Tokyo and manufacturing and development plants in Nagano and Saitama.
Miyarisan manufacture and market their probiotic C. butyricum strain MIYARI 588 in Japan, where it is commercially available to treat both non-antimicrobial induced diarrhoea and antimicrobial associated diarrhoea in humans. The strain was discovered by Dr. Miyairi in 1933 at the department of Hygiene at Chiba Medical College, and since its first commercial production in 1940, it has developed into an efficacious treatment for colitis and gastroenteritis.
Miyarisan also manufacture over-the-counter probiotics, which are available in Japan and Korea, and were approved by the European Commission as a 'novel food' in 2014 for EU markets. Miyarisan's MIYARI 588-based animal feed additive, MIYA-GOLD, has been shown to increase growth performance without modifying the commensal microbiome when used as a probiotic and is available globally.
For more information, please visit www.miyarisan.com/english_index.htm